Recently, the San Francisco Department of the Environment conducted a search for safer sanitizers and disinfectants to be used in city-owned and -operated buildings.
Safer is the key word here.
The professional cleaning industry has used sanitizers and disinfectants for decades to eliminate surface germs, bacteria, and viruses. The problem with many of these products is that they can harm the user, building users, and the environment.
According to their report, Safer Product and Practices for Disinfecting and Sanitizing Surfaces, traditional sanitizers, and disinfectants "are inherently toxic, as they are formulated to kill living organisms. As such, the U.S. Environmental Protection Agency (U.S. EPA) and California Department of Pesticide Regulation (CA DPR) register all [traditional] surface sanitizers and disinfectants as pesticides."
To find safer alternatives, the California department analyzed several sanitizers and disinfectants from different manufacturers and concluded there were only three types considered safe and effective to be used in city-owned/-operated facilities regularly. That's because the active ingredient in these products is: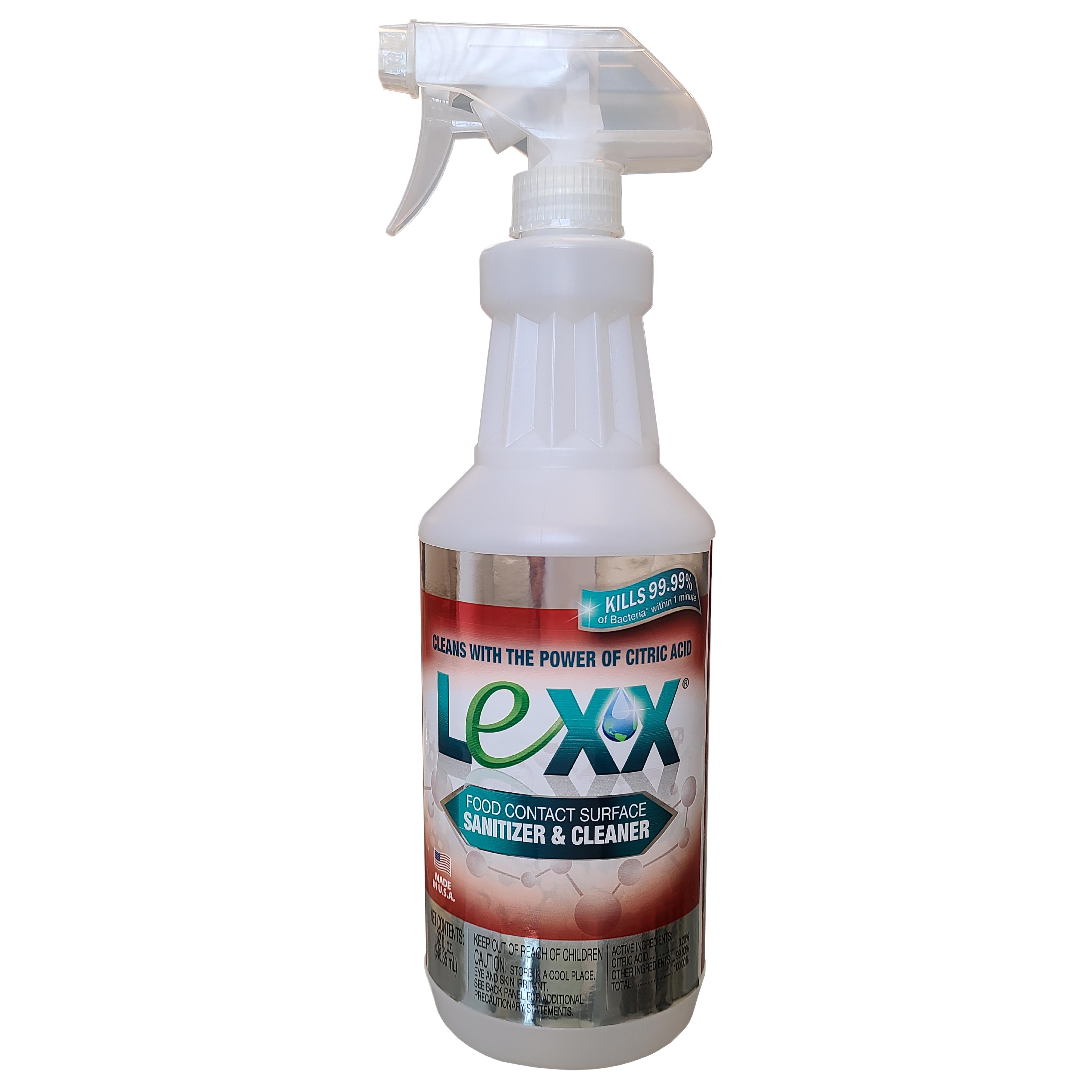 Hydrogen peroxide
Lactic acid
Citric acid
While all three ingredients were considered safe and effective. We would like to share with you the reasons why they recommended using citric acid sanitizers and disinfectants. Among them are the following:
Ease of Use
Many citric acid cleaning solutions, sanitizers, and disinfectants, such as those marketed by ProNatural Brands, LLC, are in ready-to-use (RTU) formulations. This means they can be applied directly to the surface right out of the spray bottle. No mixing or diluting. This helps speed up the cleaning process. However, they are also available in concentrate formulations, which do need to be properly diluted.
Health Benefits
Citric acid is not listed as a substance that causes or triggers asthma, reproductive or developmental harm, or skin sensation. While citric acid cleaners are acidic, users report only mild to moderate irritation to the eyes and skin or, if inhaled, to the respiratory system.
Environmental Benefits
When used in the concentrations necessary to eliminate harmful microbes, citric acid is "not known to have any aquatic toxicity or other environmental risks." In other words, citric acid is safe for the environment.
Efficacy
Used here, this term refers to how effectively citric acid products eliminate germs and bacteria. The department indicated that the different citric acid sanitizers and disinfectants "vary widely." This means some due diligence is necessary when making a purchasing decision. Fortunately, the products marketed by ProNatural Brands, LLC, meet their requirements – if not exceeded them.
Use Guidelines
The department advises cleaning professionals to be aware of how the products are to be used to ensure efficacy. One key point is that the dwell time — the amount of time the product must remain wet on the surface — must be strictly adhered to. This is true of all disinfectants, and with citric acid disinfectants, the dwell time can range from five to ten minutes.
What Is Not Recommended
Some sanitizers and disinfectants list citric acid as just one of their active ingredients. They also list quats, thymol, and pine oil in addition to citric acid. These additional active ingredients are the very ones the department is trying to avoid due to their negative impact on people and the environment. Make sure the key active ingredient is citric acid and only citric acid.
Full Ingredient Disclosure
Related to what we just discussed, the department had one more recommendation on whether to select citric acid cleaning solutions or any other cleaning solution: the product's label has full ingredient disclosure. "Full ingredient disclosure is critically important to any analysis of cleaning product safety," and without it, "consumers have no way to easily evaluate products for effectiveness" and safety.
To read the entire report, visit: https://bit.ly/3L3NdbV
Lee Chen is President and COO of ProNatural Brands, LLC, manufacturers of natural, sustainable, and effective citrus-based cleaning solutions. To contact us, click here:  Contact – Pronatural (pronaturalbrands.com)