Citric acid cleaning solutions have made it big in certain markets such as food service. They are now making their entrance into the professional cleaning industry. The following is an interview with Lee Chen, COO of ProNatural Brands, LLC., which is now marketing citric acid cleaners, sanitizers, and disinfectants to the industry.
Lee, why don't we start by telling us a bit more about citric acid cleaning solutions?
As a cleaning agent, citric acid dates to the eighth century. Not only was it used for cleaning, but it was also used for sanitizing and disinfecting surfaces. In the 1700s, manufacturers started using it to clean industrial equipment and the products they made.
What's happening now is that researchers are finding more ways to use citric acid, especially when it comes to replacing potentially harmful ingredients in cleaning solutions with those that are environmentally friendly.
This may sound obvious, but what are the key ingredients in citric acid?
No mystery here. Mostly, it's made from naturally derived products such as lemons, limes, pineapples, and other citrus fruits. These are very sustainable and renewable ingredients. Because citric acid cleaners are so sustainable, we believe it is one reason they will receive more interest from the professional cleaning industry in the future. The jansan industry, from our perspective, is now going a step beyond Green, becoming much more sustainability focused.
You mentioned earlier that citric acid can be used for sanitizing and disinfecting. Does this mean it's a natural sanitizer and disinfectant?
Good question. We need to add a few safe but effective ingredients to the formulation to convert Citric Acid into a disinfectant/sanitizer. It takes a bit of engineering. Then it must go through rigorous in-house testing before it can be presented to the EPA to be registered. It's a process. It takes time. This is how we got our LEXX Liquid Disinfectant registered, which has become our best-selling product.
So, it's EPA registered, we know citric acid cleaners and disinfectants are effective. But you also say they are safe. How can we substantiate that?
That's quite easy but let me be the first to say that traditional disinfectants have served us well. They have helped keep people healthy for generations. But traditional disinfectants contain ingredients such as quats, phenols, and bleach that can adversely affect the users of these products, building users, aquatic life, and the environment. Citric disinfectants do not contain any of these potentially harmful ingredients.
I'd also like to point out that just recently, the San Francisco Department of the Environment published a comprehensive study comparing all types of disinfectants and their properties as it relates to safety and efficacy. We are proud to say that they concluded that citric acid-based disinfectants are one of the safest. The report suggested that they be used in all city-owned and -operated facilities, even outdoors, in parks and recreation centers.
Where are citric acid-based disinfectants and/or sanitizers most often used today?
What may come as a big surprise, they are most often used in Fast food restaurants that market soft-serve ice cream. They have really welcomed citric acid cleaners, disinfectants, and sanitizers. These soft-serve ice cream machines must be taken apart manually, every day, rinsed, cleaned, and sanitized. In the past, this has all been done by hand. It is time-consuming and difficult.
But it has to be done. Harmful germs and bacteria can build up in these machines, causing foodborne illnesses. We developed a soft serve ice cream cleaning system using citric-based cleaners and sanitizer, which is now used in over 1300 quick-serve restaurant locations around the country. It does this work in half the time.
But citric acid-based cleaning, sanitizing, and disinfecting products are also used in health care, daycares, fitness centers, and schools. Managers and cleaning professionals are finding them safe and, just as importantly, effective.
So, we've learned quite a bit about citric acid disinfectants, sanitizers, and cleaning solutions. But do you think there is a bigger reason facility managers and cleaning professionals should consider using citric acid-based disinfectants and cleaners?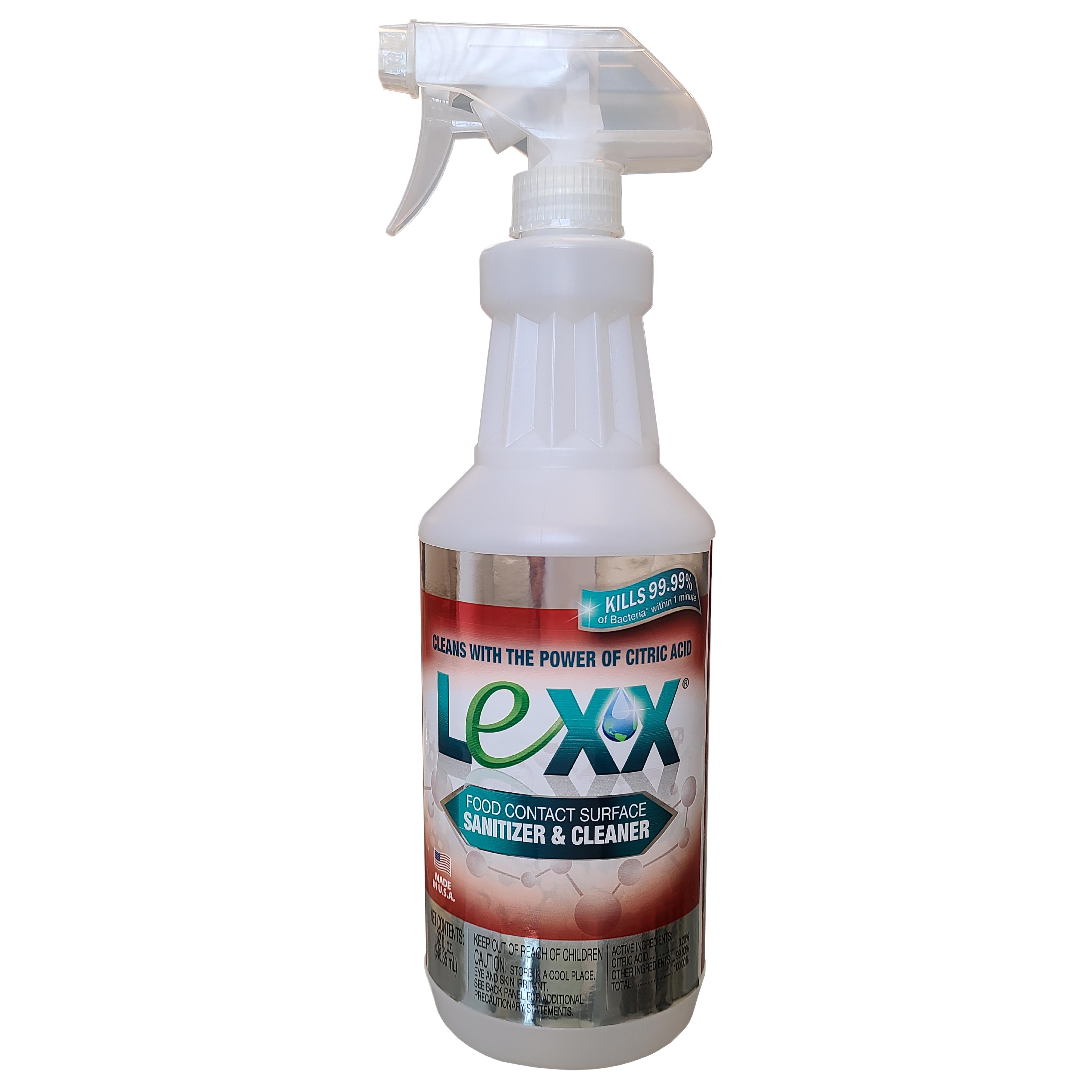 Yes, because of what we've learned over the past couple of years about hygiene theatre – the overuse of disinfectants. During the pandemic, everything was cleaned and disinfected to help control the spread of COVID 19. It's understandable; we were in crisis mode. But since then, we've learned that we may have caused more unintentional harm in the process. Disinfectants can have adverse effects; as I mentioned earlier, using them in massive amounts, as we did during the pandemic, amplified these detrimental impacts.
I believe that as the professional cleaning industry learns more about citric-acid cleaning solutions, they will find them safe, effective and help the entire industry become much more sustainability-focused. That's the future, and these cleaning solutions will help us get there.
This interview was conducted by Robert Kravitz, a frequent writer for the professional cleaning industry.